The Governorate of Al Dakhiliyah
The Governorate of Al Dakhiliyah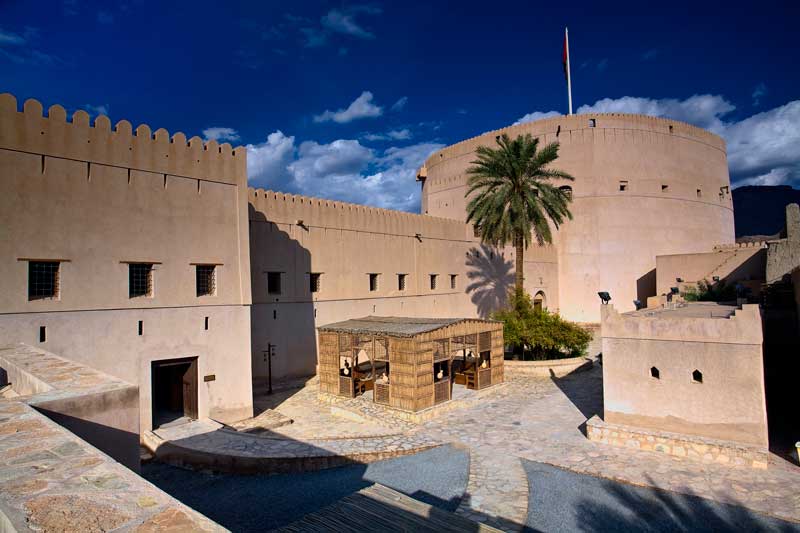 Al Dakhiliyah, meaning "The Interior", occupying a distinctive location on the western end of the Al Hajar Mountains, and lying within the interior of Oman, the Governorate of Al Dakhiliyah has something for everyone; from extraordinarily high peaks and spectacular scenery, to some of the most ancient canals, grandiose forts and ruins of civilizations long gone. The wilayat of Nizwa in Al Dakhiliyah was famed for being the cradle of ardent intellectual activity and produced generations of Omani scientists, scholars and historians that have left behind relics of old houses and buildings that still stand today. The dramatic backdrops of the Sultanate's highest mountain, Jebel Shams, and the famous green mountain, Al Jabal Al Akdhar, a mountainous plateau that is known for its green terrace fields brimming with roses, pomegranates and other fruits, this region offers a palette to the tourist that is endless.
The Al Hoota Caves, a recently-restored vast cave system estimated to be over two million years old and rich with stalactites and stalagmites, and many ancient castles and forts which have also been beautifully restored and are now open to the public are also of interest, especially UNESCO World Heritage Sites the Bahla Fort and the renowned Nizwa Fort and Souq.
Main Cities of Al Dakhiliyah:
ADAM • AL HAMRA • BAHLA • BIDBID • IZKI • MANAH • NIZWA • SAMAIL AL JABAL AL AKDHAR • JEBEL SHAMS
AL DAKHILIYAH - SIGHTSEEING
Al Jabal Al Akdhar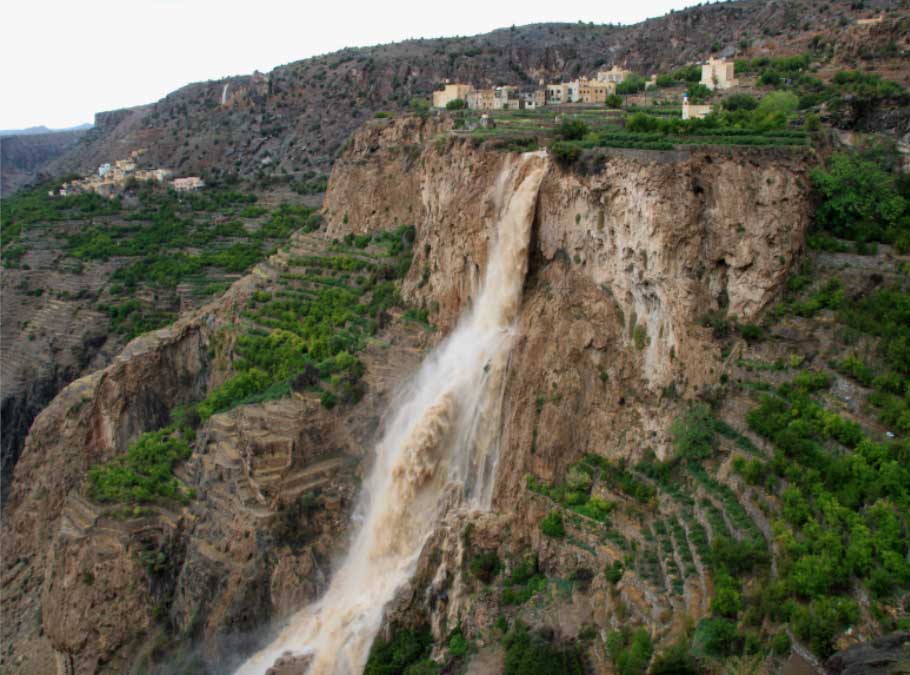 With a temperature that is up to 20 degrees cooler than at land level, Al Jabal Al Akdhar rises as a grand spectacle of rocky slopes and sandy, barren ridges, which could cause some confusion in regard to its name, which means Green Mountain'. Once the winding road finally stretches across the summit and the Saiq Plateau comes into view, Al Jabal Al Akdhar is a hidden paradise full of gardens, vegetation, and orchards that are secreted from view among the mazes of flowing wadis and terraces. The cool mountain air and high level of rainfall provides ideal conditions for cropping of all kinds of temperate fruit.
Timings: 24/7 Location: Al Jabal Al Akdhar
Tips: Only four wheel drives are permitted up the steep, twisting road of Al Jabal Al Akdhar. Make sure to carry a light sweater or shawl even during summer months, as the mountain gets chilly when dusk falls.
Jebel Shams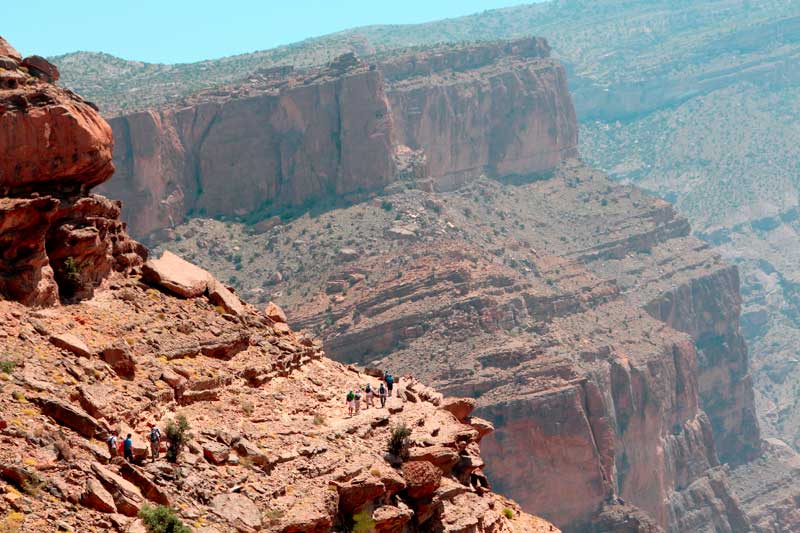 Aptly named the 'Mountain of the Sun', Jebel Shams is Oman's highest mountain, standing erect at an altitude of 3,004 meters above sea level, and renders a breathtaking vista at all times of the day. Each versant opens up to another versant, finally ending with the peak, close to which lies the infamous An'Nakhar Balcony, a deep ravine with chiseled formations that is best viewed from atop the rocks. Tourist guest houses have been built where tourists can spend time enjoying the serenity of this scenic mountain.
Timings: 24/7 Location: Jebel Shams
Tips: Drive through the Grand Canyon of Arabia through the An 'Nakhar Balcony to witness spectacular displays of soaring mountain walls and imposing, rugged cliff edges.
Falaj Daris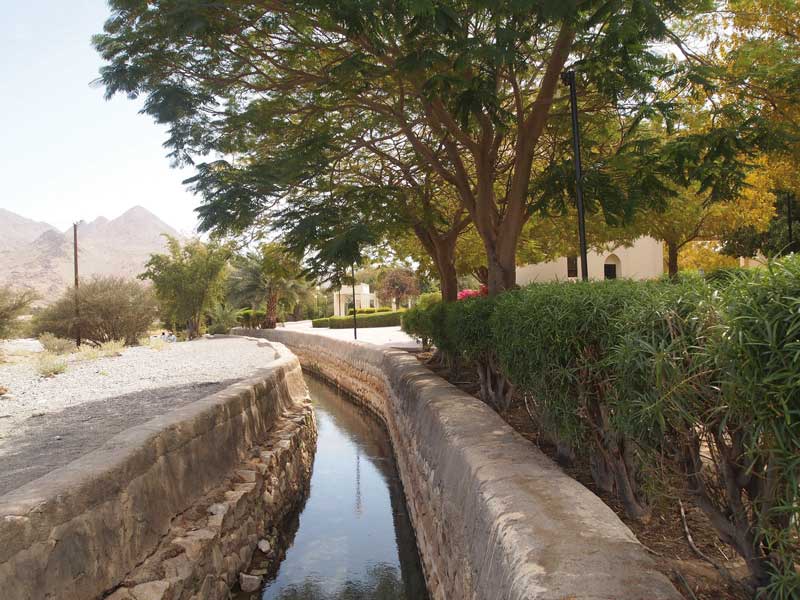 Falaj Daris is one of the largest irrigation canals in the Sultanate, and provides water for Nizwa and its surrounding areas since 500 AD. Located only a short drive away from Nizwa, this Falaj is a marvel of the ingenuity of Omani engineering. Set in a large park full of palm trees and shady spots, Falaj Daris is a great spot for a picnic and unwinding after a full day of sightseeing.
Timings: 24/7
Location: Nizwa, on the road to Bahla
Al Hoota Cave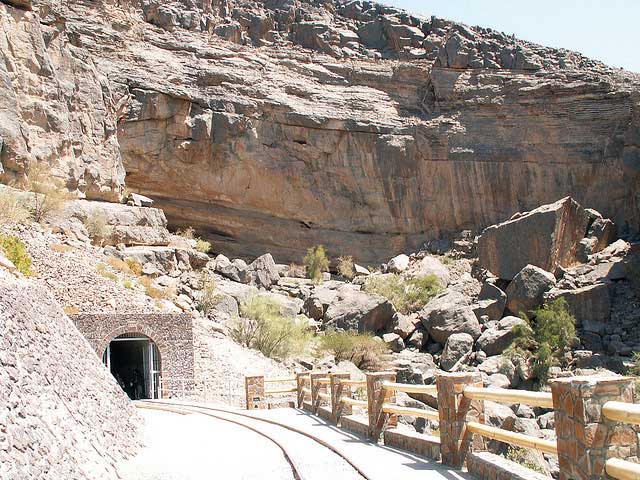 Having been discovered by the locale of Al Dakhiliyah hundreds of years ago, the Al Hoota Cave is a natural marvel that runs for about 5 kilometers, but can be accessed only up to a depth of 860 meters, ending at the Cave Lake, which is home to a rare species of blind fish. The Al Hoota Cave features a subterranean cavern filled with stalactites, stalagmites and colourful solid rock columns that can be explored through a train.
Timings: Saturday – Thursday,
09:00AM – 01:00PM/02:00PM – 05:15PM
Friday, 09:00AM – 12:00PM/02:00PM – 05:15PM
Location: 30 minutes' drive from Nizwa
Tips: The cave flooring is rugged, so wear suitable shoes and never leave your children unattended.