The Governorate of Musandam
The Governorate of Musandam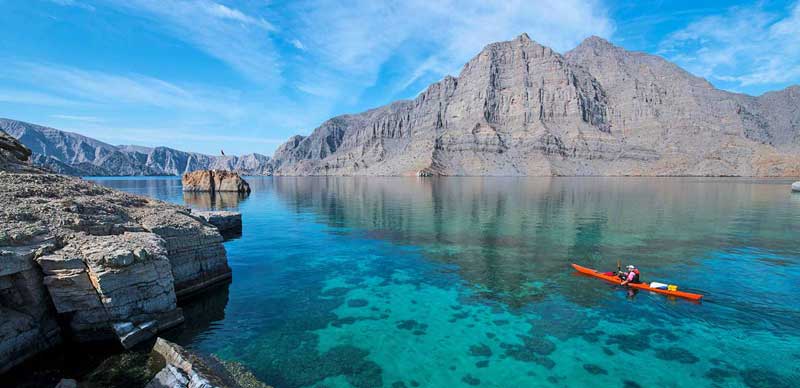 Covering approximately 3000 square kilometers, Musandam is the smallest and the most northern governorate of the Sultanate. It contains one of the most important waterways in the world, the Strait of Hormuz.
The city of Khasab makes a great base from which to explore the Musandam Peninsula, where you can enjoy the dramatic fjords, scenic contrasts of the sea and mountains, and picturesque rocky inlets which has made the Musandam Peninsula unique. Excursions in boats and traditional ships to spot pods of dolphin resting and feeding give the visitor unforgettable enjoyment, while divers can plunge to their hearts' content. If you're feeling extra adventurous take a trip to the surrounding mountains and fjords by 4WD vehicle or mountain bike.
The village of Kumzar is accessible only by boat and requires an invitation from a local. Alternatively, boat trips to Telegraph Island or Khawr Najd make for an unforgettable one or two-day excursion.
Main Cities of Musandam Governorate:
Khasab • Bukha • Dibba Al-Baya • Madha
MUSANDAM - SITESEEING
Hayyoot Beach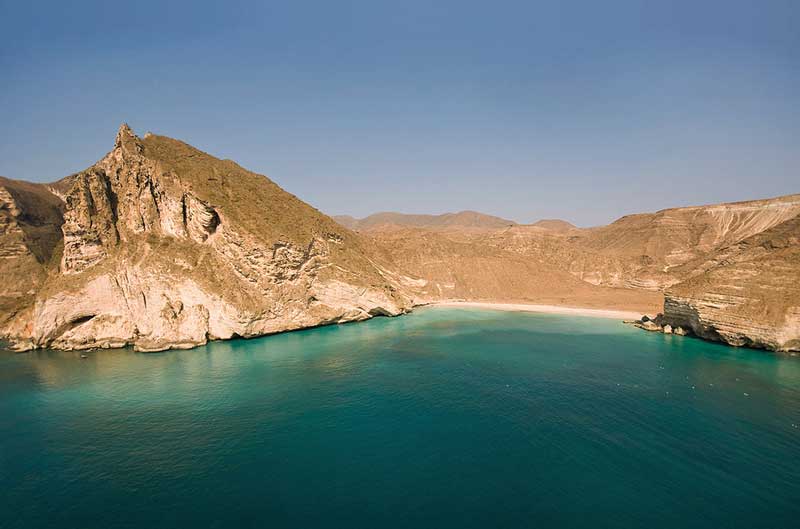 Accessible only by boat from Khasab, the Hayyoot Beach is the best place for camping in the glorious fjords of Musandam. Whitewashed sands, spectacular blue seas and frothy white waves make this a superb place to swim, relax, and unwind.
Timings: Daily, mornings to evenings
Location: 15 minutes by boat from Khasab
Qida & Tawi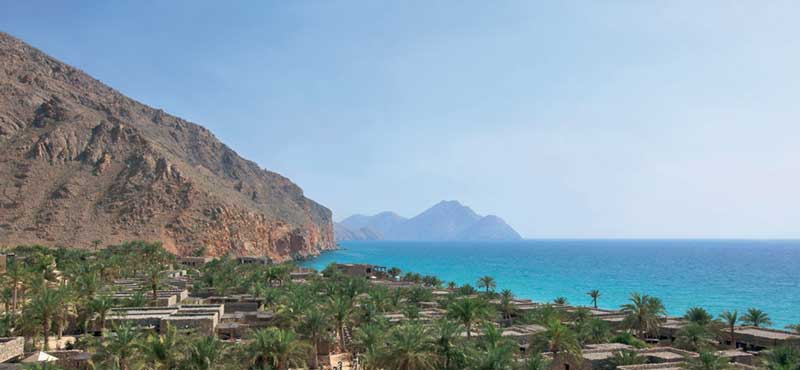 About four kilometers to Khasab, lies the fjord-like bay of Qida, with fishing boats lining the coast. Exceptionally lush and green for Musandam, the Oasis of Qida has many date palms and fruit trees. Along the road to Bukha, turning left at the small village allows the visitor to view rock carvings dating back to prehistoric times. Located in the village of Tawi, these enormous clusters of grey boulders are covered by art depicting warriors, ships, horsemen, ibex, and camels. Village women, accustomed to visiting tourists, may emerge from their houses to sell their hand-woven baskets.
Timings: Daily, mornings to evenings
Location: Tawi, en route to Khasab
Khawr Najd & Khawr Sham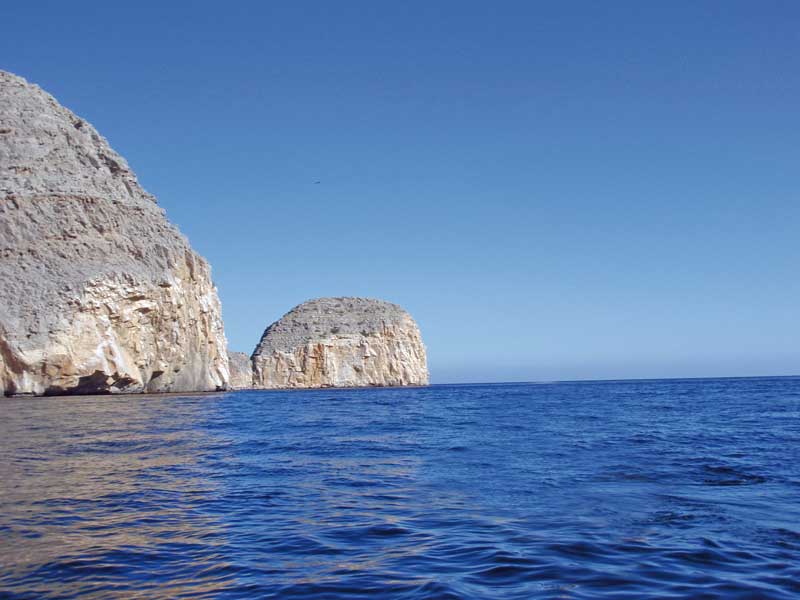 Khawr Najd is one of the biggest lagoons in the Governorate of Musandam, and can be reached either by the sea from Khasab through the Strait of Hormuz, or by a four-wheel drive along a beautiful mountain road, overlooking panoramic views of the lagoon from a height of 420 meters, where visitors can revel in the majestic scenery of the sea and the mountains. Khawr Sham on the other hand is a lagoon that extends over an area of 20 kilometers, and can be reached only by water transport, and is a popular tourist destination for hiking, camping and watching dolphins. It is famed for the Telegraph Island, home to the first telegraph cable laid by the British in 1864 to link Basra in Iraq, to India.
Timings: Daily
Location: Off Khasab