Wadis of Oman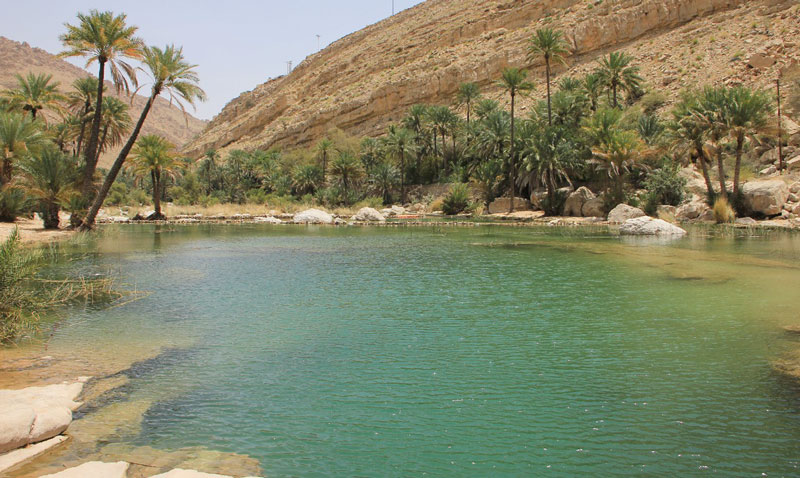 Oman's natural beauty runs abundant with thriving, pristine water wadis that reach their brim each year when rolling clouds gather over the far stretching golden hills dotting the horizon. With over twenty scenic tourist valleys, and others that have yet not been claimed, picking up a backup and hiking over slippery marble-like boulders and fresh moss couldn't have been more charming. Make your pick from six of the most wondrous wadis flourishing and nourishing the lands of the Sultanate, and try not to use your gadgets once there. These heavenly abodes are pure and in harmony with nature, and so should you be, when you're cusped in their tranquil environment.
Wadi Al Arbayeen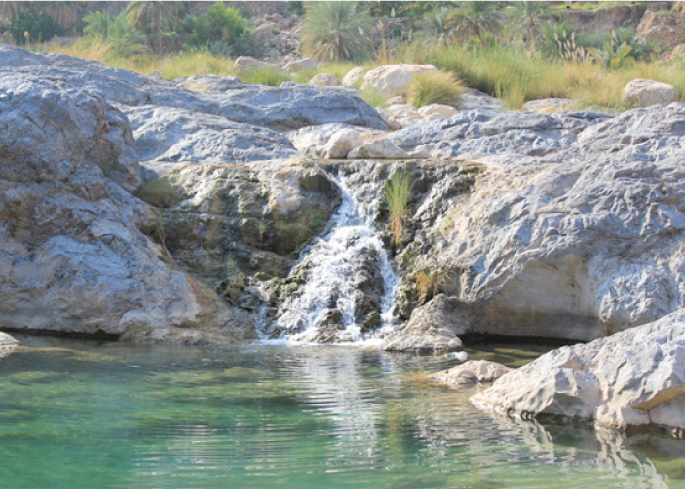 Considered to be one of the most beautiful wadis of Oman, Wadi Al Arbayeen lays just off the wilayat of Quriyat in the Al Sharqiyah region of the country. Abundant with natural pools and stunning greenery, this untouched strip of wonder is the perfect place for you if are a fan of adventure and following beaten down dirt tracks to discover Utopia. You could combine your visit with an overnight camp at the Sharqiyah Beach, and then hike on to the very popular Wadi Shab.
Wadi Shab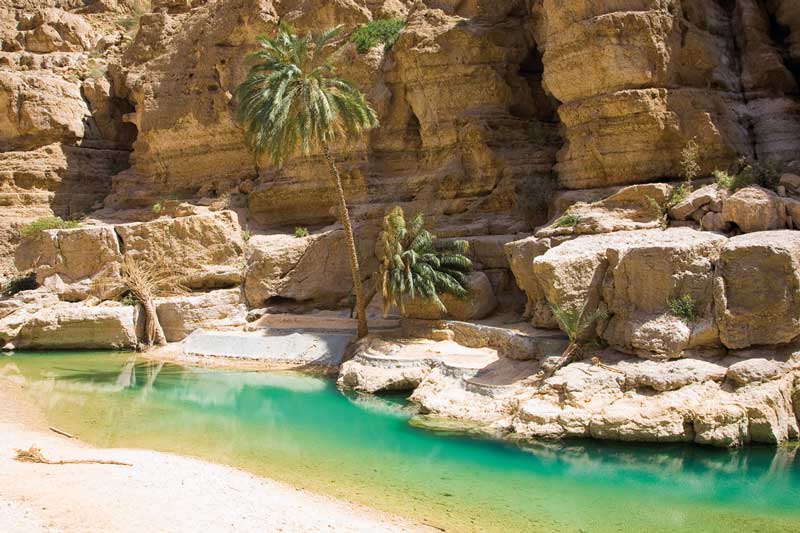 Also situated in the Al Sharqiyah region of Oman as the Wadi Al Arbayeen, Wadi Shab is a happy, lively picnic spot for locals and expatriates to gather in on the weekends and holidays and make merry. Be a part of the joy and dive in the crisp pools or indulge in sumptuous traditional barbecues with native Omanis. Do not miss out on the waterfall cave, the main attraction, which can be accessed only after swimming through three pools and trekking on foot for forty minutes. Make sure you're carrying a spare change of clothes because you might just end up getting soaked, due to sweat and also due to the waterfall!
Wadi Al Hoqain

40 kilometers away from the wilayat of Rustaq, and a 150 away from the Governorate of Muscat, Wadi Al Hoqain is a gorgeous abode of lush greenery, cool breeze, and waterfalls plunging into sparkling, silver pools that reflect the balmy Omani sunshine in ripples which are bound to mesmerize you. Famous for its year-round flowing streams and ever-flowing water springs, Hoqain features at number three on our top five Omani wadis list.
Wadi Bani Auf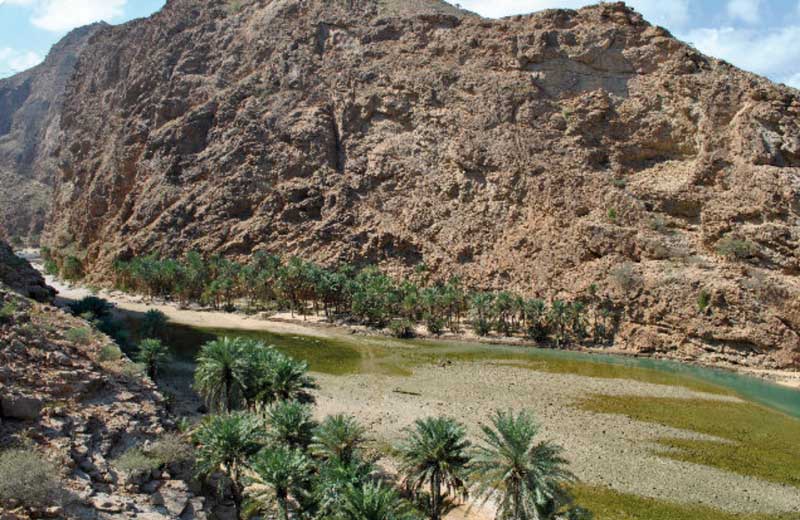 If you are the type who is into hardcore adrenaline pumping adventurism, the Wadi Bani Auf awaits you with a plethora of activities and sightseeing, all undertaken on foot. You may have to swim, jump, traverse, walk under, walk over, and cross gargantuan boulders that have remained unmoved since many millennia, but the end is definitely rewarding as your sight gets treated with glimmering lakes and peaceful foliage where you can unwind for a night of camping and gazing at the stunning wave of stars above.
Wadi Bani Khalid

Weaving up across the Eastern Al Hajar Mountains down to the village of Bida, lies the spectacular Wadi Bani Khalid, one of the most fertile valleys in the Sultanate with lush greenery all around and gorgeous waterfalls that form natural pools. The path through the valley cuts through to the town of Muqal, which is renowned for its cave and can be explored by those having the right equipment. Here the gushing waters create a loud rushing sound and gather in pools, only to dissipate into small lakes which the villagers have used for years to fill three irrigation canals.
Wadi Darbat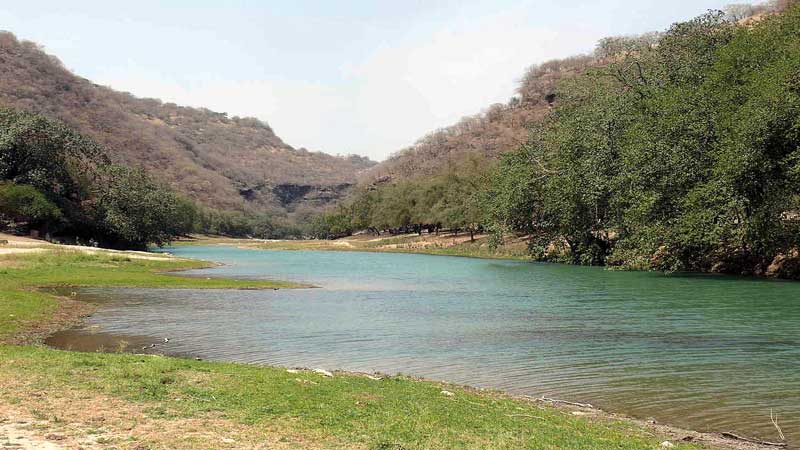 Come autumn, and the most unexpected sites of Dhofar, the Wadi Darbat, springs to life with magnificent waterfalls that thunder down to the ground from impressive heights of up to 30 meters. Carving its way through highlands and hills till it reaches Khor Rori, Wadi Darbat is just the place to visit to witness its transformation into a lush oasis in the winter months, with breathtaking views over wide areas of the coast.
A short drive beyond Wadi Darbat lies TawiAtayr, one of the largest known sinkholes in the world measuring 150 meters in diameter, and 211 meters in depth.